| | |
| --- | --- |
| | About Us |
---
Birds Hollow Beef
David & Candice Eldredge
5150 W Swamp Rd
Stanley, NY 14561-9759
(585) 880-8809




Dave and Candice have always had a love of the land and a desire to practice sustainable farming. In 1996 we purchased three pregnant purebred White Face Herford cows for the seed stock of our English beef herd. This was our first step in preparing for our retirement life that would take place some 10 years later.

David retired from New York State Electric & Gas Company after 35 years of service. He retired as a chief and worked in repairing and maintaining sub stations with the credentials of electrician journeyman. Candice worked in social work for 20 years and retired as a program director for Arc.

Both of us have always embraced the casual country lifestyle and now it is our mutual joy to live out our retirement years on our farm. We feel we have a purpose and zeal with the raising of our cattle. We enjoy providing a quality product along with humanely caring for our cattle in a natural environment that benefits the animals and the land, with an added bonus of producing healthy, tasty, nutrient dense beef.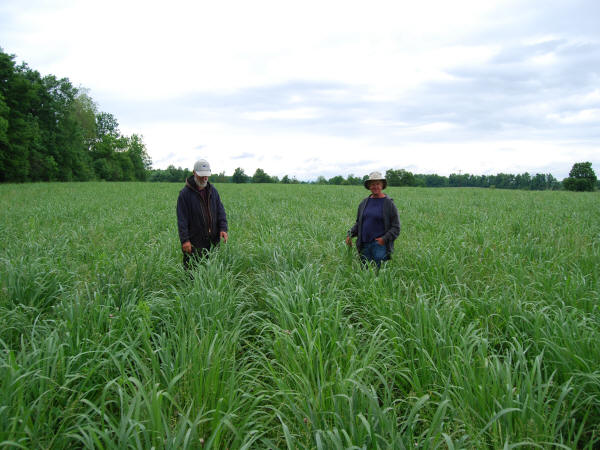 David & Candice/ Eastern Gamagrass/ June 3, 2012


© All material copyright 2016

this page last updated 05/25/2016